The Junior Golf Clinics at The Ultimate Golf School are the best around. And Barry Churchill, PGA is a Certified US Kids Golf Instructor. If you have a future star who has expressed interest in the game of golf, then this is the perfect starting place. We promote a non-intimidating learning environment with a lot of group skill building to start with. We use "Game Based" instruction methods to build golf skills. After everyone learns basic skills, we begin to have individual competitions that are age and ability dependent. Many of the junior clinic participants are repeat players and are fine tuning their skills in order to play on the course.
Junior Golf Clinics Teach Life Skills
The junior golf clinics are designed to introduce the basic skills of grip, stance, and alignment in a language that the kids can understand and remember. Fun and exciting contests are used to help each junior golfer learn the full swing as well as putting, chipping, and pitching. The Ultimate Golf School teaches more than golf skills. We strive to build confidence, team building, and social skills as well as self-esteem at our Junior Clinics. Each player is able to answer golf skill questions and to perform the skill in front of the group which exudes confidence in our junior golfers. Some of the kids arrive on the first day as shy uninformed players, but they are proud confident players by the last day.
All Junior Golf  instruction is held at the Cedar Knoll CC in Hinesburg and taught by PGA Certified Instructor, Barry Churchill. Junior size equipment is available if you need at no additional cost. The Ultimate Golf School Junior Golf Clinics are the place to start your young golfer and they will come to appreciate the fun that everyone has. These Junior Golf Clinics are the talk of the town!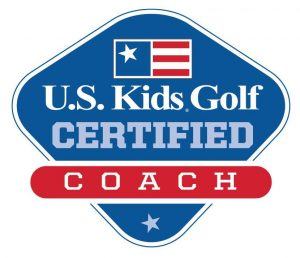 Juniors ages 7 – 15 only. Sign up via Hinesburg Recreation Dept at www.hinesburgrec.com or for questions call: (802) 482-2281 x230
| Clinic Dates | Time |
| --- | --- |
| Session 1: June 25 – June 29 | 9:00 am – 11:00 am |
*Limited to 10 players