Junior Golf Players Camp
The Junior Golf Players Camp at the Ultimate Golf School are the best in the Burlington, VT area, and the kids play on the course every day! They learn the skills of the short game and long game so that they will be able to navigate the course by themselves. Rules, safety, and etiquette are taught in a fun and interesting manor.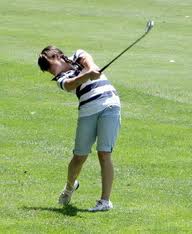 Small Camp Size
Each Junior Golf Players Camp is limited to 4 players. And with two instructors, our 2:1 student to teacher ratio provides your child with the best instruction and personal attention in the area. Each player will receive 12 hours of Instruction including on-course playing each day, a Junior Golf Book written by certified PGA Instructor Barry Churchill, a ball mark repair tool, and an Achievement-Level Ultimate Golf School golf towel. Our Junior Golf Players Camps are tailored toward all levels and abilities and many camp graduates have gone on to play High School and College Golf. Don't enroll in any other program.
All instruction is held at the Cedar Knoll Country Club, in Hinesburg, VT, although some registration is done through the local recreation departments.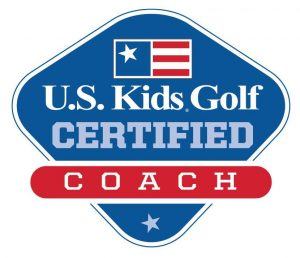 Cost is $200 per junior.
| Junior Golf Camp Dates | Time | Call To Register |
| --- | --- | --- |
| Session 1:  June 18- 21 | 12:00 pm – 3:00 pm | 802-324-GOLF |
| Session 2: June 25 – 28 | 12:00 pm – 3:00 pm | www.hinesburgrec.com |
| Session 3: July 9 – 12 | 12:00 pm – 3:00 pm | 802-324-GOLF |
| Session 4:  July 16 – 19 | 12:00 pm – 3:00 pm | 802-324-GOLF |
| Session 5:  July 23 – 26 | 12:00 pm – 3:00 pm | 802-324-GOLF |
| Session 6:  July 30 – Aug 2 | 12:00 pm – 3:00 pm | 802-324-GOLF |
| Session 7:  August 6 – 9 | 12:00 pm – 3:00 pm | 802-324-GOLF |
| | | |