Award Winning Instruction
10 Reasons Why You Should Learn From Barry
1) Award Winning Instruction
Barry is an Award Winning Instructor and was voted the 2017 New England Section PGA Teacher of the Year! Furthermore, he was voted the 2013 & 2016 VT Chapter PGA Teacher of the Year. Barry was also voted as a 2019, 2020 and 2021 Top 50 US Kids Golf Instructor in the USA. And Barry was also a finalist for the 2019, 2020, and 2021 Carolina's Section PGA "Youth Golf Leader" award. Most recently, he was a finalist in the 2022 Carolina's Section PGA Teacher of The Year!
And because Barry devotes 100% of his time to teaching golf, he will help players just like you improve faster without any "quick fixes". From High School State Champions, to College level players, to local Club Champions, Barry gets results for you.
2) Certified PGA Golf Instructor

 
Besides being an award winning instructor, Barry is certified in Golf Instruction and Playing the Game by the PGA of America. As a distinguished PGA Instructor, Barry has made it his business to know how to teach the game. Barry is certified as a Flexor Golf Fitness Instructor, a K-Trainer 3D Biomechanic Instructor, a US Kids Golf Instructor, and a SeeMore Putter Putting Instructor.  You are the most important part of The Ultimate Golf School's business and Barry continuously strives to be the best golf instructor in Charlotte, NC.
3) Learning to play is FUN
Our instruction programs are set up to make learning fun. We have a perpetual smile and you will feel the excitement.
4) Lots of Teaching Experience
 With over twenty-five years of teaching experience, Barry and the Ultimate Golf School at the Stonebridge Golf Club  know how to get results for all body types and ability levels including Junior Golfers and Senior Golfers alike.
5) Goal Oriented Lesson Programs
 Our programs are designed to meet your goals. Everyone plays for different reasons, therefore we have a program that will meet your needs. You will achieve your goals with the Ultimate Golf School.
6) A Passion for Golf Instruction
Barry loves to teach golf to all players. Barry loves to talk golf with all players. And he has a passion for helping you with your golf game.
7) We Teach On the Golf Course
Golf is not only learned on the Driving Range. We frequently go on the course for playing instruction. After all, golf is played on the course, not on the range. Barry makes your on-course golf instructioa non-intimidating, which quickens your learning experience.
8) Outstanding Facilities
Stonebridge Golf Club has a full-length driving range with grass tees, practice putting green, practice pitching area, and greenside sand bunkers. You can learn all the shots with The Ultimate Golf School.
9) State-Of-The-Art-Instructional-Tools
 We use 2 dimensional video analysis with voice-over, 3 dimensional  K-Trainer biofeedback technology, and industry leading teaching aids to help you improve quickly. We are always on the edge of technology to give you the best learning experience.
10) Certified Golf Fitness Instructor
 This means one-stop-shopping. Barry is certified as a Flexor Golf Fitness Instructor and K-Trainer 3d Fitness Instructor, therefore you are assured that your golf body is our priority. You will not swing properly if your body is not able and Barry can get your body golf-fit so you won't develop any bad compensatory swing faults.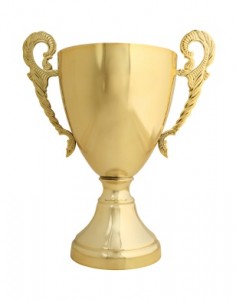 Play better golf with Barry Churchill, PGA, the best golf instructor in Charlotte, NC. He is an Award Winning Instructor and Certified Golf Fitness Instructor who uses appropriate technology to bring your game to the next level quickly.