Fall Junior Golf League
Keep your young golfer playing with our 8-week Fall Junior Golf League. One of Barry's goals is to have a rec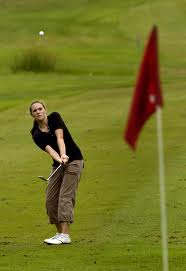 reational golf program accessible to all interested kids ages 8-17 after Summer is over. Furthermore, the program focuses on fun, skill improvement, leadership, and sportsmanship.
The Fall Junior Golf League is recreational in nature but does have a skills prerequisite. Each player must be at or beyond Level 3/100 yards in our Operation 36 Program or Level 3 in our USKids Golf Summer Camps. Individual "Testing" is available if your player has not participated in either Op 36 or the Summer Camps.
We conduct a number of practices and 9 hole matches. Our matches play in a 4-person scramble format. This takes the pressure off of playing your own ball.
We score each match using a modified Stableford format. For instance, scoring is 0 points for a bogie, 1 point for a par, 3 points for a birdie, and 5 points for an eagle. As a result, the team with the most points at the end of the season is declared the "Champion"!
Spectators are Welcome
The Fall League highlights team play versus individual competition and many Juniors use this league as a way to transition into our other programs such as PGA Jr League Golf.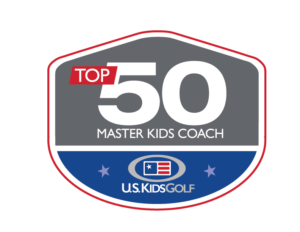 Also, the Fall League brings family together in a fun outdoor experience. For instance, many parents, siblings, and grandparents attend the matches "outside the ropes" to watch and cheer. With that said, many of our parents volunteer as scorers or "Pace of Play" consultants. One of our parents said, "If you can get my child to play golf with me for a lifetime you are my hero!"
Barry Churchill, PGA was voted a 2019, 2020, 2021, and 2022 Top 50 Kids Coach by US kids Golf. He is able to fit players into the best equipment to make learning and developing golf skills easier.  Furthermore, being part of a network of Certified Coaches, Barry has access to the latest ideas and innovations for coaching juniors. Therefore, you can be assured that your junior golfer has the best chance to excel.
Cost is $325 per junior.
| 2024 Fall Junior League Schedule | Time | Call Barry To Register |
| --- | --- | --- |
| Practices:  9/4, 9/11, 10/2, 10/16 | 4:30-5:45pm  or   5:45-7pm | 802-324-GOLF (4653) |
| Matches: 9/18, 9/25, 10/9, 10/23 | 4:30pm | 802-324-GOLF (4653) |
|   |   |   |