Teaching Philosophy and Credentials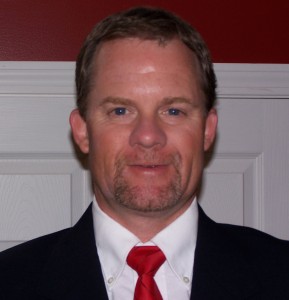 Barry's Teaching Philosophy and Credentials will allow you to learn the game of golf quickly and have fun while doing it. He is the Certified PGA Golf Instructor/owner of The Ultimate Golf School at the Stonebridge Golf Club in Monroe, NC. Furthermore, he was voted the 2017 New England Section Teacher of the Year.  Barry's successful teaching programs are now available for you in North Carolina. Barry  continues his high level as a PGA Golf Instructor by continuously learning from industry experts.
Philosophy
Everyone learns in various ways and plays golf for different reasons. Barry likes to teach and coach each player so that they have fun learning and playing the game, therefore golf is a game for a lifetime. All golfers have various physical abilities, therefore, no "cookie-cutter" approach is used for your golf lesson. Each player is taught using successful imagery and visualization techniques, as well as video analysis and K-Trainer 3D biofeedback training. Your golf body is so vital to your success as a player, therefore we strive to show everyone how to attain a more "golf fit" body.
You don't have to radically change your swing to play better. And because Barry is an instructor who will work with what you bring to the lesson tee, he does not redo your entire golf swing. He will improve on your current swing style as it pertains to your athletic ability or physical limitations. Instead of trying to master the "ideal" swing, Barry makes golf fun for you by teaching fundamentals that you can actually accomplish.
Tailor Made Instruction
Instruction should be tailored to an individual's needs rather than forcing a golfer to learn a certain type of swing theory. A great teacher is able to fix any swing, conventional or unconventional and Barry will work to fix and refine, not rebuild. As a beginner golfer, your swing development will be based on fundamentals that your body can accommodate. And as an experienced golfer, you can be assured that your swing improvements will be long lasting. When you first work with Barry, he will ask you questions regarding your golfing goals, your physical limitations and concerns, and basic sports background information. This will allow your instruction to be tailor made for you.
Barry's teaching philosophy and credentials have made the Ultimate Golf School very successful. Swing fundamentals are the foundation of a repeatable golf swing and when you learn the fundamentals and how to apply them to your personal golf body, you will then begin to make solid contact every time.
Credentials
2022               Carolina's PGA Section Teacher Of The Year Award Finalist
2019, 20′        Carolina's PGA Section Youth Player Development Award Finalist
2019, 20′, 21′ US Kids Golf Top 50 Kids Teacher
2017                New England PGA Section Teacher of the Year
2017                US Kids Golf Certified Instructor
2017                Positive Coaching Alliance Certified
2016, 13′        VT Chapter PGA Teacher of the Year
2012               Flexor Golf Fitness Certified Instructor
2012               K-Vest 3d Certified Instructor
2011, 13′, 16′ Nominated VT Chapter PGA Teacher of the Year
2011               SeeMore Putter Certified Instructor
2009              PGA Certified Professional in Instruction
1993               PGA Member